This
post
was originally published on
this site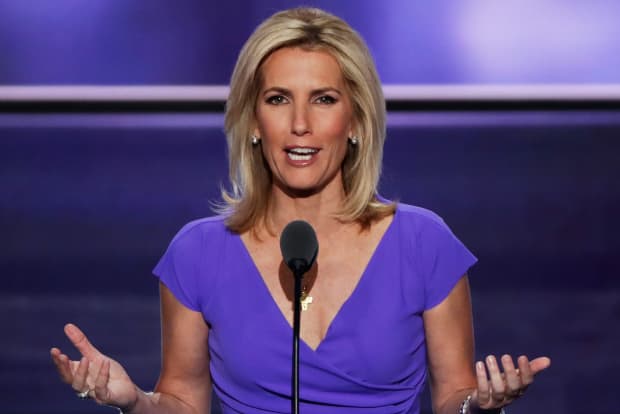 Laura Ingraham speaks at the Republican National Convention in 2016.
Alex Wong/Getty Images
" 'Joe Biden will be inaugurated on Jan. 20.' "
That's Fox News host Laura Ingraham indicating to her viewers that President Donald Trump's bid to reverse the result of the 2020 presidential election is not going to meet with success.
Ingraham, a Trump ally and, reportedly, confidante, advised her audience to accept the reality of the situation after it became apparent Trump's legal battles to overturn the election outcomes in a number of pivotal states would prove unsuccessful and as more of those states certified wins by Democrat Joe Biden.
"Unless the legal situation changes in a dramatic and unlikely manner, Joe Biden will be inaugurated on Jan. 20," Ingraham said on her program.
Ingraham, a speaker at the Republican National Convention four years ago, has been a staunch supporter of Trump's, aligning with him on such matters as immigration policy and the potential of hydroxychloroquine as a COVID-19 therapy.
On Monday she told her audience that the Trump re-election campaign was at the end of its road and that, while she has attracted media fact-checker scrutiny over the years, "You know me long enough to know that I will not lie to you or simply tell you what you want to hear."
"[I]f I offered you a false reality, if I told you that there was an excellent, phenomenal chance that the Supreme Court was going to step in and deliver a victory to President Trump, I would be lying to you."
See also: The Dow just eclipsed a milestone at 30,000 as stock market rallies
Fix News parent company Fox Corp. FOX, +4.17% and News Corp NWSA, +1.50%, the owner of MarketWatch publisher Dow Jones, share common ownership.