This
post
was originally published on
this site
https://i-invdn-com.akamaized.net/news/LYNXNPEC6A1E5_M.jpg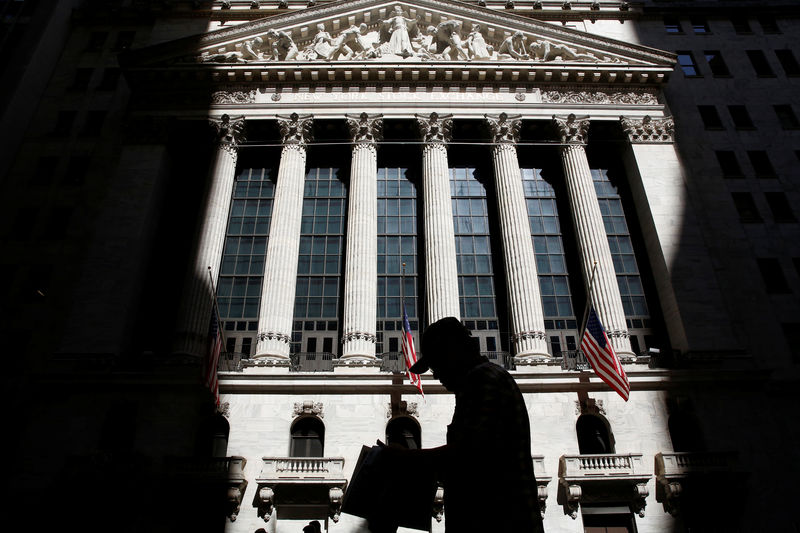 In earnings reports this week, the top U.S. firms said they already socked away most of what they will need to cover near-term losses on loans, and they're still benefiting from a pandemic-fueled trading boom. Yet even as the five biggest banks reported a profit rebound in the third quarter, their stocks remained laggards.
"Financials are being treated as if they're victims of this pandemic when they're really operating pretty well," David Kelly, chief strategist for JPMorgan Chase (NYSE:JPM) & Co.'s asset management unit, said in a Bloomberg Television interview Wednesday.
The market is signaling that $50 billion the banking group stockpiled for potential loan defaults as the pandemic spread probably isn't coming back, and that the industry's pain has merely been postponed. With stimulus talks bogged down in Washington, bank executives conceded that joblessness affecting many customers may take longer than previously hoped to subside. Some banks predicted loan losses, muted so far, will climb in the later half of next year.
For now at least, banks are in a sweet spot. The five firms increased their combined loan-loss reserves by a mere $172 million in the third quarter, down 99.4% from the $28 billion buildup in the second quarter. Trading revenue at the Wall Street firms, meanwhile, jumped more than 20% for a third straight quarter.
Net income for the five biggest U.S. firms totaled $23.2 billion in the quarter, more than triple that of the second quarter and just 12% below the level reported a year earlier. Still, shares of the four largest lenders are all down more than 27% this year, even as the broader S&P 500 has surpassed previous highs. The only sector banks are outperforming is energy.
After the same five banks saw profit start to drop in the middle of 2007, it was two years before earnings climbed back to at least 80% of the pace before that financial crisis. This time it took two quarters — assuming it holds.
Banks are taking solace in consumers who are paying down balances or resuming payments after forbearance programs. Bank of America Corp (NYSE:BAC). said only about 6% of deferral requests are still in place, while JPMorgan said 92% of accounts that came out of its program are current. At Wells Fargo (NYSE:WFC) & Co., consumer loans that are 90 days past due hit the lowest level in more than five years.
"We expect that the reserve builds are behind us," Bank of America Chief Executive Officer Brian Moynihan said. "We are seeing a return to the fundamentals of a generally sound underlying economy, but we won't get there until we fully address the health-care crisis."
Emphasizing 'Uncertainty'
Citigroup Inc (NYSE:C)., the world's largest credit-card issuer, said consumer spending on its cards has picked up in recent weeks. Still, customers' discipline in paying down debts can also hurt earnings by generating less interest. The bank's outstanding credit-card loans declined 11%.
Some banks tempered their projections for the economy. Jennifer Piepszak and Mark Mason, the chief financial officers of JPMorgan and Citigroup, respectively, used the words "uncertain" or "uncertainty" more than a dozen times to describe the outlook on their calls with analysts on Tuesday. Citigroup said it now expects a slower recovery in the next two years.
That leaves banks facing questions on where they will find revenue growth. Despite the windfall from trading, the five firms' revenue fell below $100 billion for just the second time in the last seven quarters, driven by a 13% drop in net interest income. Loans on their books fell for a second straight quarter as they faced the combination of lower demand and their own caution.
"Sluggish loan growth and low rates create some headwinds for banks," Jeffery Harte, a bank analyst at Piper Sandler (NYSE:PIPR), said on Bloomberg TV.
Goldman Sachs Group Inc (NYSE:GS). CEO David Solomon faced questions from a few analysts about the outlook for his firm's share price.
"The banking sector and financials broadly are well out of favor," Solomon acknowledged. The pandemic and the uncertainty "hurts the overall neighborhood."
©2020 Bloomberg L.P.