This
post
was originally published on
this site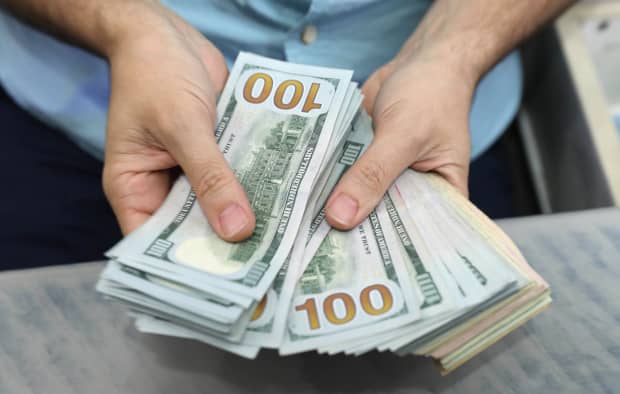 Where is the money going?
Adem Altan/Agence France-Presse/Getty Images
U.S equity mutual funds and exchange-traded funds last week saw their biggest weekly outflows in nearly two years last week amid a month-long market swoon.
Stock funds saw outflows of $26.87 billion in the week ending Sept. 23, according to BofA. That was the largest since the market tumble of December 2018.
September has been a roller-coaster ride for fund flows: in the prior week, funds took in $22.67 billion, the largest weekly haul since March 2019.
It's been a rough month for stocks, with major benchmarks on track Friday for their fourth straight weekly loss and headed for their first monthly declines since March. The S&P 500 SPX, +0.25% was on track for a weekly loss of more than 2% and remains down more than 7% so far this month after hitting an all-time high on Sept. 2. The Dow Jones Industrial Average DJIA, +0.11% is down more than 3% this week and was on track for a nearly 6% monthly fall.
This past week, high-yield bond funds reported a $4.94 billion outflow, the biggest since March, while flows into investment-grade bond funds slowed to $5.63 billion, from $7.05 billion the week before. In the year to date, high-yield funds overall have gained 11.7%, while high yield ETFs are up 26.6%. The Federal Reserve has been using ETFs to help steady markets in the aftermath of the coronavirus-induced panic of March.
Money-market funds picked up $1.33 billion in the September 23 week, after seeing outflows of $51.37 in the prior week, "due in part to large corporate tax payments on September 15," BofA explained.