This
post
was originally published on
this site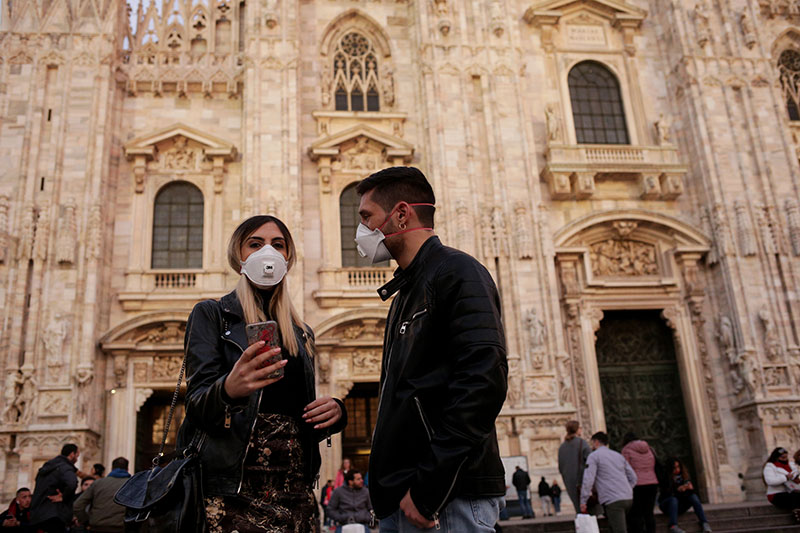 Investing.com – European stock markets pushed sharply lower Friday amid disappointment over the reduced likelihood of a quick end to the coronavirus outbreak and concerns at the European policy response to it.
At 4 AM ET (0800 GMT), the U.K.'s FTSE index traded 1.4% lower, France's CAC 40 and the DAX both fell 1.8%. The broader based Stoxx 600 Europe index dropped 1.3%.
Doubts have emerged over the efficacy of Gilead Sciences' (NASDAQ:GILD) antiviral drug remdesivir in treating the Covid-19, after the Financial Times reported overnight that it had failed its first randomized clinical trial.
Gilead disputed the report, saying that the trial was "inconclusive", but the news was taken badly as the drug was previously thought to be one of the best prospects for treating the virus and thus quickly bringing the pandemic to a close.
Markets were also disappointed by the failure of an EU summit to provide any details about a post-pandemic recovery fund, both as regards its size and the method of financing it.
European Central Bank President Christine Lagarde reportedly told the meeting that the European Union's economy could shrink by as much as 15% this year. A best-case estimate was a contraction of 5% she added.
EU Industry Commissioner Thierry Breton was slightly more optimistic Friday when he stated the EU was heading this year towards a 5%-10% economic contraction.
"As of today, in the European Union, we're on course for a 5% to 10% (recession), meaning it's about 7.5%. But that is today, and if things don't improve and if we have a second peak (of the outbreak), things could get worse", Breton said on France 2 television.
The banking sector has been in the spotlight Friday, after Thursday's move by S&P to cut Commerzbank (DE:CBKG)'s credit rating by a notch to BBB+, and lowered its outlook for Deutsche Bank (DE:DBKGn) to negative from stable. Commerzbank's shares dropped 3.9% and Deutsche Bank shares fell 4.9%.
The oil market has pushed higher Friday, but still remains under pressure given the global supply glut. Eni shares fell 2.9% after the Italian major said first-quarter profit fell 94%, and cut its forecasts for production and capital spending further.
Airline stocks were also under pressure after Lufthansa posted an operating loss of 1.2 billion euros in the first quarter and warned it could run out of cash within weeks. Lufthansa (DE:LHAG) shares fell 7.7% to their lowest in over 15 years.
At 4 AM ET, U.S. crude June futures traded 1.5% higher at $16.75 a barrel. The international benchmark Brent contract rose 1.4% to $21.63.
Elsewhere, gold futures rose 0.3% to $1,750.55/oz, while EUR/USD traded at 1.0764, down 0.3% on the day.