This
post
was originally published on
this site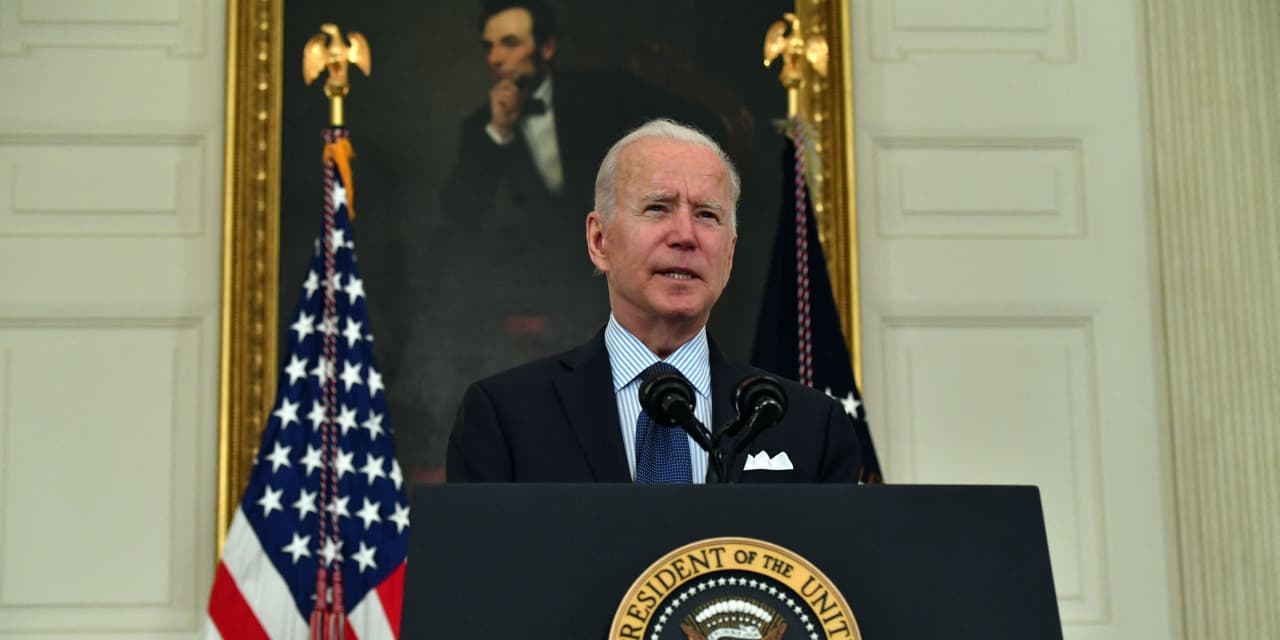 President Joe Biden on Tuesday announced a new goal of getting 70% of U.S. adults vaccinated with at least one COVID-19 vaccine dose by the Fourth of July, along with having 160 million adults fully vaccinated by that holiday.
"If we succeed in this effort, as we did with the last, then Americans will have taken a serious step toward returning to normal. That's July 4," Biden said in a brief speech at the White House. "But we're not there yet."
So far 56% of adults in the U.S. have received at least one shot as of Monday, according to a Centers for Disease Control and Prevention tracker.
The president acknowledged that it will be hard to get some Americans vaccinated in the next two months. He said his administration's focus will be on "those who need more convincing," as well as "adults who have had trouble locating a place to get a shot or who just haven't gotten around to it." Another focus will be children between the ages of 12 and 15 who are awaiting potential Food and Drug Administration authorization for their shots, according to Biden.
The president highlighted resources such as vaccines.gov, a website that helps people sign up for a shot. Biden also touched on other nations having a need for COVID-19 vaccines, saying that by July 4 the U.S. will have sent about 10% of all doses produced here to other countries.
Biden previously has focused on the Fourth of July as a key date in his administration's COVID response, as he raised the prospect of "independence from this virus" by the holiday in a speech two months ago.
DJIA,
+0.06%
were losing ground Tuesday, as investors reacted to Treasury Secretary Janet Yellen's comment that interest rates could rise a bit if the economy overheats.