This
post
was originally published on
this site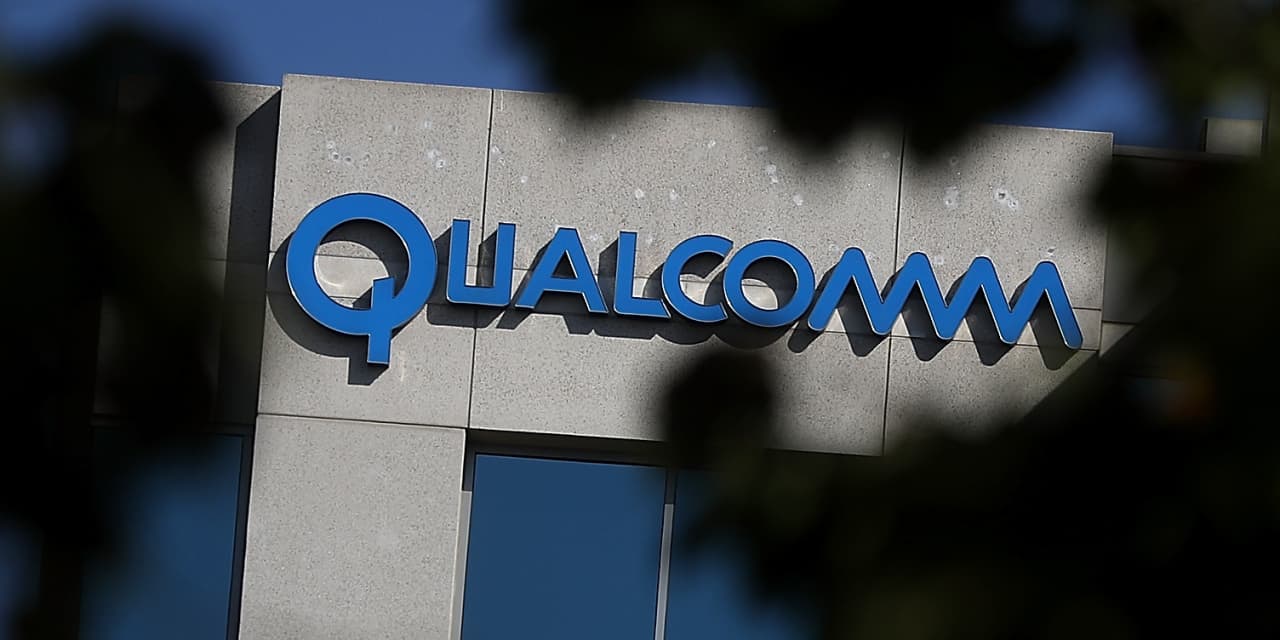 Qualcomm Inc. shares dropped in the extended session Wednesday, after the chip maker's revenue came in slightly lower than expected while earnings topped expectations.
Qualcomm QCOM, -1.51% reported fiscal first-quarter net income of $2.46 billion, or $2.12 a share, compared with $925 million, or 80 cents a share, in the year-ago period. Adjusted earnings, which exclude stock-based compensation expenses and other items, were $2.17 a share, compared with 99 cents a share in the year-ago period. Revenue rose to $8.24 billion from $5.08 billion in the year-ago quarter.
Analysts surveyed by FactSet had forecast $2.10 a share on revenue of $8.27 billion, based on Qualcomm's forecast of $1.95 to $2.15 a share on revenue of $7.8 billion to $8.6 billion.
Shares fell more than 8% in after-hours trading immediately following release of the results, following a 1.5% decline in the regular session to close at $162.30.
"We delivered an exceptional quarter, more than doubling earnings year-over-year due to strong 5G demand in handsets and growth in our RF front-end, automotive and IoT adjacencies, which drove record earnings in our chip business," Qualcomm chief executive Steve Mollenkopf said in a statement.
Qualcomm forecast adjusted second-quarter earnings of $1.55 to $1.75 a share on revenue of $7.2 billion to $8 billion, while analysts were estimating $1.58 a share on revenue of $7.11 billion.
In early January, Qualcomm said Christiano Amon will succeed Steve Mollenkopf as the company's CEO on June 30. Then, a week later, Qualcomm said it was acquiring chip designer Nuvia Inc. for $1.4 billion.
Over the past 12 months, Qualcomm shares are up 88%, compared with a 65% gain in the PHLX Semiconductor Index SOX, -2.12%, an 18% rise in the S&P 500 index SPX, +0.10% and a 47% gain in the tech-heavy Nasdaq Composite Index COMP, -0.02%.