This
post
was originally published on
this site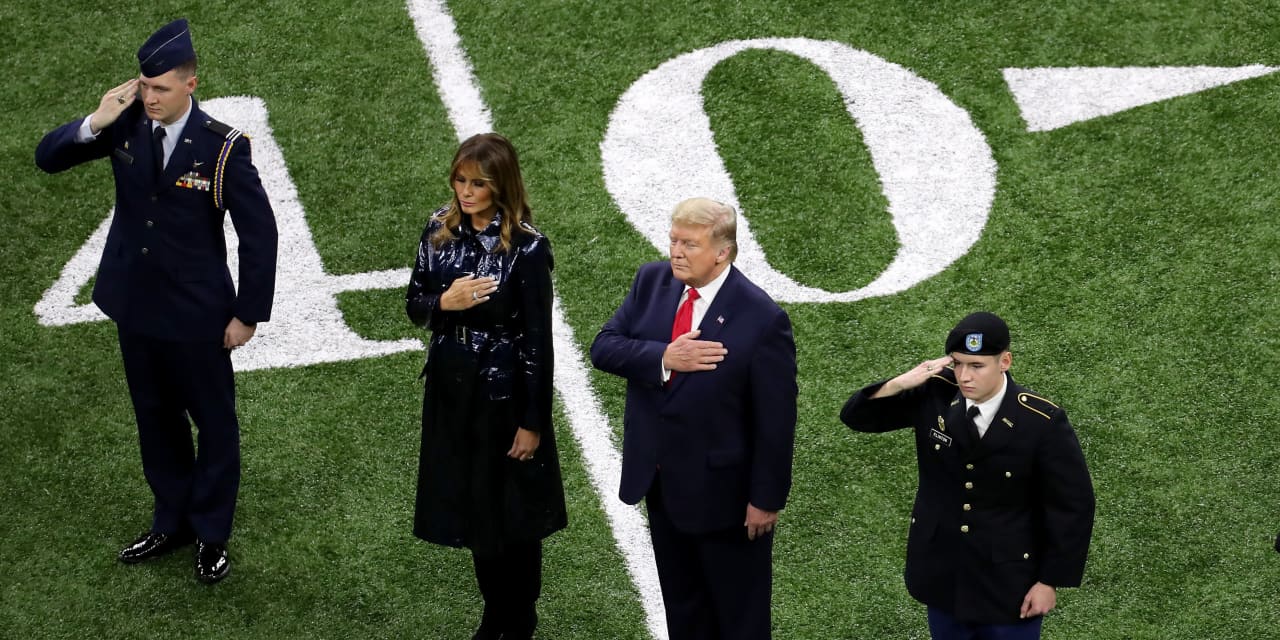 President Donald Trump is scheduled to attend this weekend's Army-Navy football game, the U.S. Naval Academy's athletic director said Monday.
The game on Saturday at the U.S. Military Academy's home field in West Point, N.Y., will mark the first time the storied rivalry will be held at an academy's field since 1943, Chet Gladchuk told the Naval Academy's Board of Visitors.
"The president's going to make it," Gladchuk said. "I just found out a few moments ago he'll be at the game."
The game generally takes place at a neutral field. It had been scheduled to be played at Philadelphia's Lincoln Financial Field, but limits on the size of the crowd due to the COVID-19 pandemic would have prevented all midshipmen and cadets from attending. A limited number of cadets from each academy will be allowed at the game but no outside fans, according to Navy's athletics department.
President Trump has been at a few live sporting events during his tenure, perhaps most notably at a World Series Game in Washington, D.C. when he was booed by some in the crowd.
The President also attended a College Football Playoff game in January, where he was cheered in the state of Louisiana, a state he easily won in both the 2016 and 2020 elections.
Trump also attended the Army-Naval college football game in 2018.
"There is no other rivalry that matches the passion, tradition and patriotism of the Army-Navy Game," USAA Chief Brand Officer Tony Wells, a graduate of the U.S. Naval Academy, said in a press release. "Brothers and sisters in arms all year, this is the one afternoon when they are rivals. While we share fans' disappointment that we cannot celebrate these future leaders in person, we can still share our support through Army-Navy House and come together virtually as we have learned to do during this pandemic."
This will only be the sixth time the Army-Navy game has been held at the field of one of the academies, Gladchuk said, and it will even out the number of times the game has been played on an academy's home field at three each, he said.
Even though the game will be held at West Point, the stadium will still have an air of neutrality from a home-field advantage perspective.
"The field has been changed," Gladchuck said. "The way we're seated, spacing, even the hospitality accommodations, are all split right down the middle."
Saturday's Army-Navy game comes as the U.S. averaged 201,756 new confirmed coronavirus cases a day in the past week and a record of 2,249 deaths a day, accompanied by some optimistic vaccine news.
The Associated Press contributed to this article.